Wednesday, August 28, 2019 / by Judy Hamilton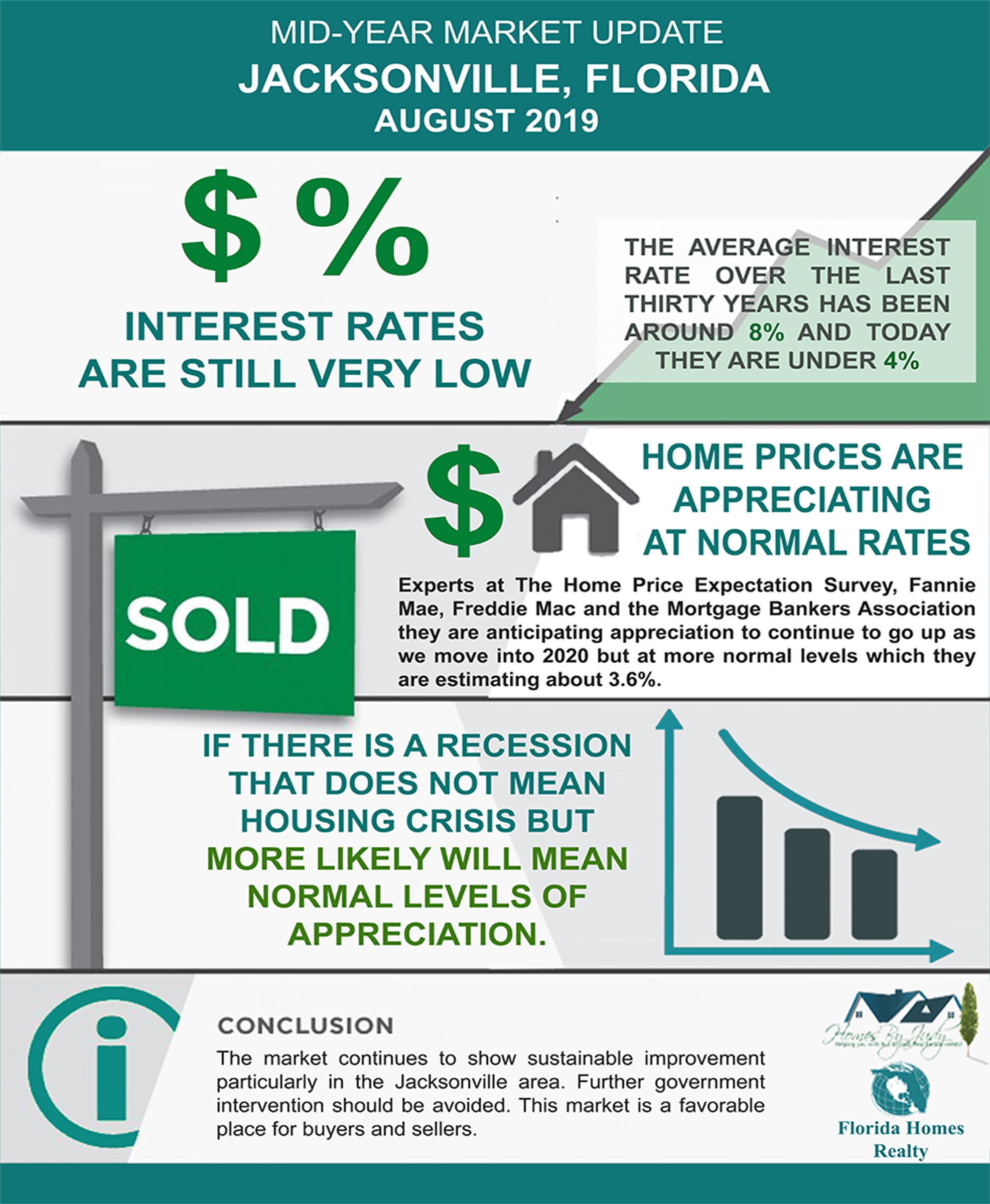 Are you curious about projections regarding the housing market for the rest of the year? Hi, I am Judy Hamilton with Homes By Judy. Here are some things to consider as we head into the coming months.
First of all home prices are appreciating at normal rates. Over the past ten years we've seen home prices appreciating significantly from one year to the next. We just keep going up and up. According to the Experts at The Home Price Expectation Survey, Fannie Mae, Freddie Mac and the Mortgage Bankers Association they are anticipating appreciation to continue to go up as we move into 2020 but at more normal levels which they are estimating about 3.6%. That is an average – we all know areas where prices are climbing much higher. Secondly, interest rates are still very low. In the 1980's interest rates were as high as eighteen percent. The average interest rate over the last thirty years has been around 8% and today they are under 4% which is quite a difference.
If you are an adult – you should be ecstatic you live in a time of such rates – because a home is the biggest investment most of us will ever make! After 2008 – we all take a big breath when we hear the word "recession". But, remember that an impending recession does NOT mean housing crisis and crash. According to research from Duke Survey of American CFO's and the National Association of Business Economics they are anticipating a recession within the next (18) eighteen months.

Listen to what financial analyst Morgan Housel tweeted:

"An interesting thing is the widespread assumption that the next recession will be as bad as 2008. Natural to think that way, but, statistically highly unlikely. Could be over before you realized it began."

Oddly enough in three out of the last five recessions that the United States faced from 1980 to 2008, home prices actually went up. And let's note, 2008 was the worst in regards to housing prices declining but we need to remind ourselves why that was happening. Notes were being sold to investors as A paper that were actually D paper… Loans were being approved that had no business being approved, an example of that would be approving people for stated income loans. These things are just not happening anymore (and you know that if you have tried to get a mortgage lately). To get a loan approved NOW they basically want your first born child.
So lets recap, the experts are anticipating normal appreciation heading into 2020. Interest rates are low and are anticipated to remain low. If there is a recession that does not mean housing crisis but more likely will mean normal levels of appreciation. So, what does this mean for you? It means get off of the fence, make a move. And don't forget the wonderful advantages you may receive from owning a home and being able to write off the interest. I hope this mid year market update was helpful and feel free to reach out to us for any of your real estate related needs. This is Judy with Homes By Judy.


---